CMJ Test Systems is a worldwide aerospace manufacturer for hydraulics, pneumatics & mechanical test means.
Our team supports Civil, Military & Jet aviation customers by providing turnkey solutions to every individual requirement.
CMJ Test Systems, focuses on safety, ergonomics, maintainability & most importantly, on performance. As from the early stages of development through to the implementation & acceptance, we will be there throughout your test bench's life cycle.
CMJ Test Systems is honored to accompany numerous leading aerospace organizations, OEM's & MRO's.

HYDRAULICS

PNEUMATICS

MECHANICAL

AUTOMATION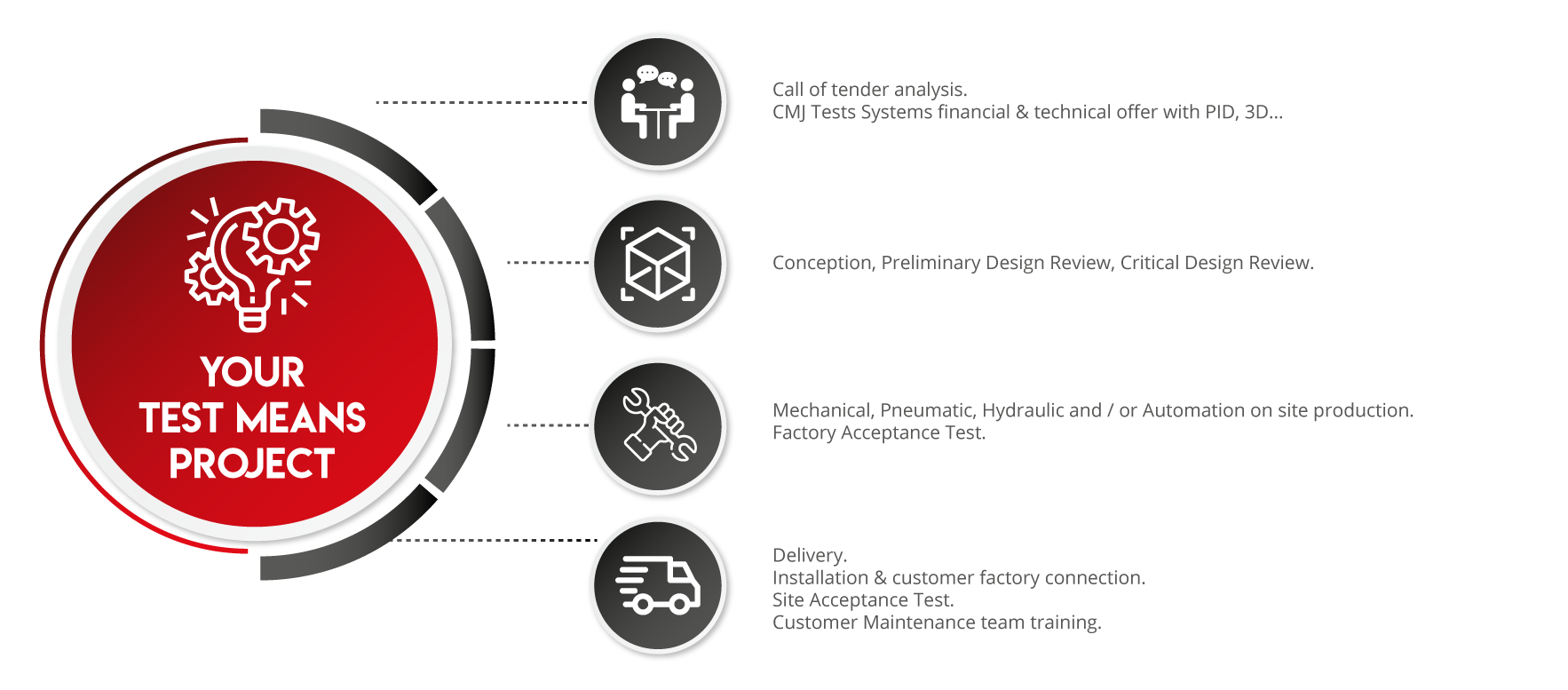 In addition to our guarantees, CMJ offers machine monitoring via a taylor made maintenance contract. 
We offer solutions adapted to your needs, including preventive maintenance, phone assistance and curative interventions in a very short lead time.
 We can supply and change spare parts; calibrate sensors or reply to your questions which are in relation to the use of
your test bench or production machine.  
MANAGEMENT
Upon long analysis of aerospace test means and market trends, 5 determined and motivated
friends with strong skills and complimentary aerospace backgrounds
decided to embark on the CMJ Test Systems adventure.